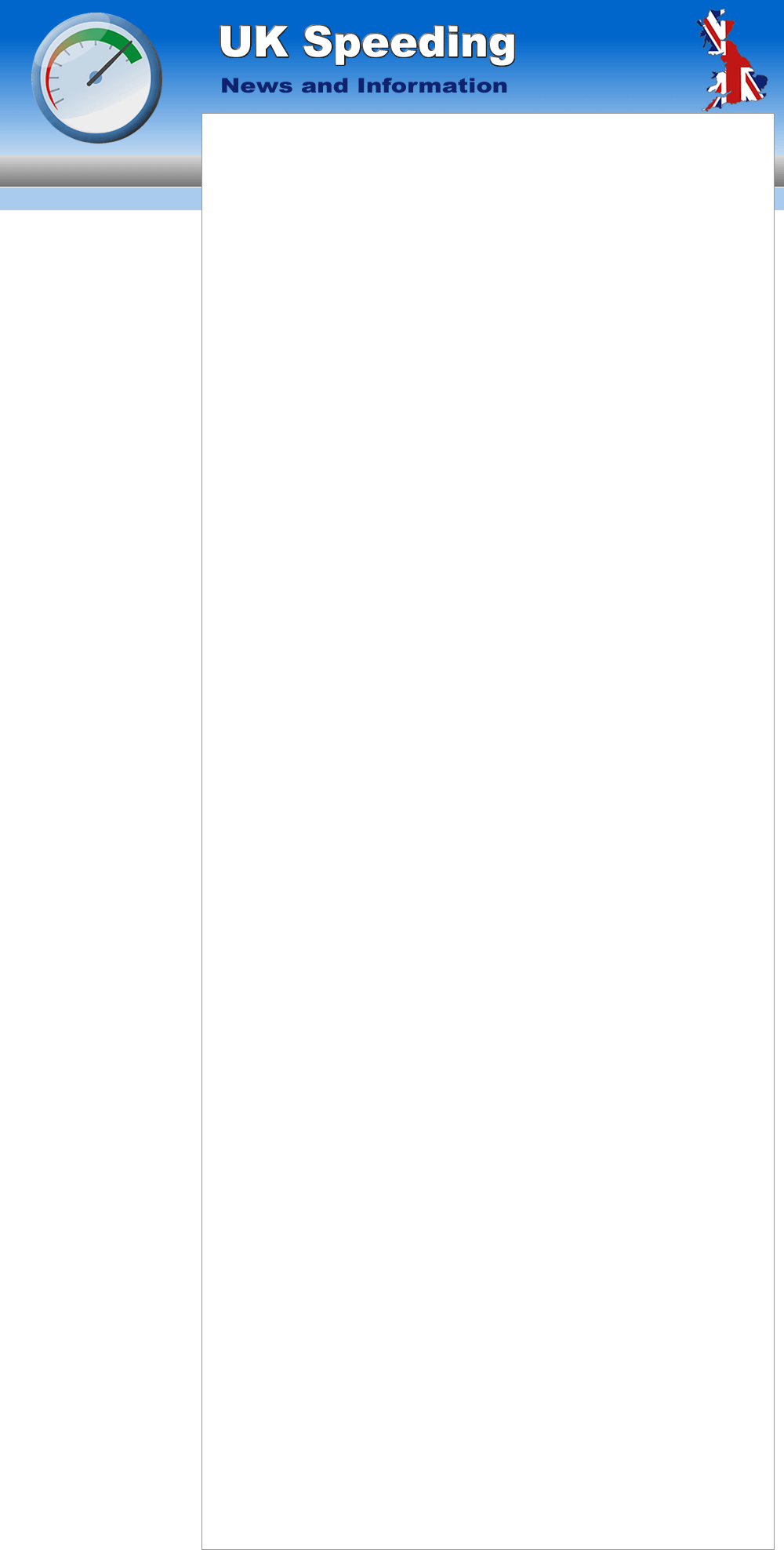 Don't Get Caught Again!!!
Browse Products
Specialist Car Vacuum Cleaner (from £32)
Nextbase dashboard camera Which? BestBuy 2014 (from £49)
Garmin DriveAssist satnav with built in dashcam
Speeding Tickets
How Soon Will I Hear if I've got a speeding ticket?
If you are caught by a speed camera in the UK or if you go through a red traffic light, the camera will capture the registration of the vehicle you are driving, and a Notice of Intended Prosecution (NIP) will be sent automatically to the registered keeper of the speeding vehicle within 14 days of the offence.
Will I get a speeding ticket?
If you were the driver and are also the registered keeper then if you haven't heard within 14 days (+ reasonable time for postage) then you can pretty much be certain that you are not going to get a UK speeding ticket.
.
What happens if the speeding ticket doesn't arrive in 14 days?
If the NIP isn't sent to the registered keeper with 14 days, then you can expect not to receive the speeding ticket.
Will I have to go to court?
Usually, where the speed is not too much over the limit, as an alternative to prosecution the driver will be offered a Fixed Penalty Notice (Speeding Ticket) of £100, which must be paid within 28 days of the notice being issued, and three penalty points which will be endorsed on the driving licence (SP30).
How long do speeding ticket points stay on my licence?
Penalty points for speeding tickets are valid for a period of three years but you have to wait 4 years to have the points removed from your driving licence.
How much is a speeding ticket?
If your case is dealt with by way of fixed penalty notice then the cost of a speeding ticket is £100. If you have to go to court then it may well be higher. See Fines
What if I have to go to court?
If your speed is above certain limits then you will not recieve a fixed penalty notice speeding ticket but will receive a court summons for speeding If found guilty, you will receive a fine and your driving licence will be endorsed with penalty points or you may even be disqualified from driving altogether.
Will I get disqualified for speeding?
See our Table of Speeding Fines & Penalties. In addition anyone who gets 12 points on their licence is automatically disqualified. Furthermore under the New Driver Act, if you're a new driver and you get 6 or more penalty points in your first 2 years of driving, you will be disqualified and will then need to resit both the theory and practical driving tests and will reverrt to provisional licence status untill you have passed the test again.
Speeding tickets are best avoided and the best way to avoid a speeding ticket is to ensure that you keep within the legal speed limit at all times.